Tri-Klops
Evil & sees everything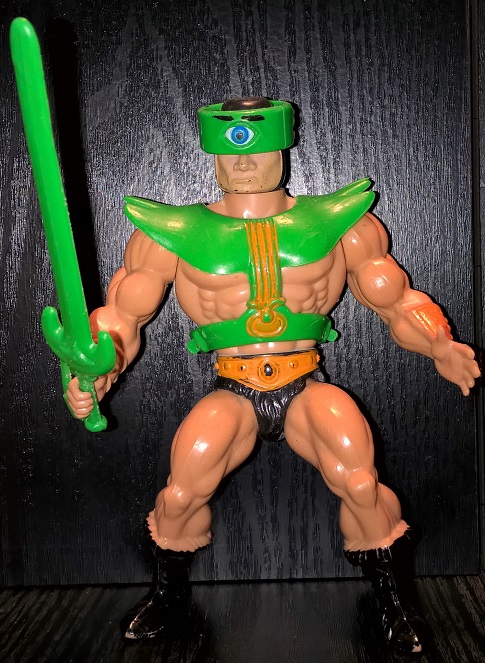 And just what is so special about this Diamond Ray?


Tri-Klops is one of the more intelligent members of Skeletor`s Evil Warriors. Very cunning and quiet he knows when to stay out of Skeletor`s way. He is also smart enough to follow whomsoever has the best plan of action, or the best chance of winning.
Tri-Klops wears a visor that has three individual eyes on it. This visor can rotate to whichever eye Tri-Klops desires to use, each eye enabling him to see in a variety of ways. Tri-Klops also possesses great strength and has the combat skills to rival He-man for a short amount of time. The only weakness Tri-Klops appears to have is when his visor is spun around by an adversary, causing him to become dizzy.

Tri-Klops has 10 appearances in Masters of the Universe:
Diamond Ray of Disappearance
The Time Corridor
Quest for He-man
The Royal Cousin
Ordeal in the Darklands
Prince Adam No More
Eye of the Beholder
The Great Books Mystery
Betrayal of Stratos
Three on a Dare

Tri-Klops has 1 appearance in Princess of Power:
Battle For Bright Moon


If you want to comment this character, send an e-mail.