Man-E-Faces
Heroic human... robot... monster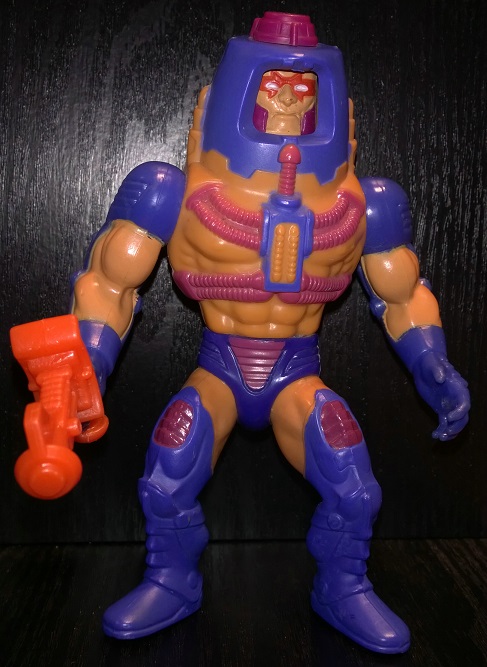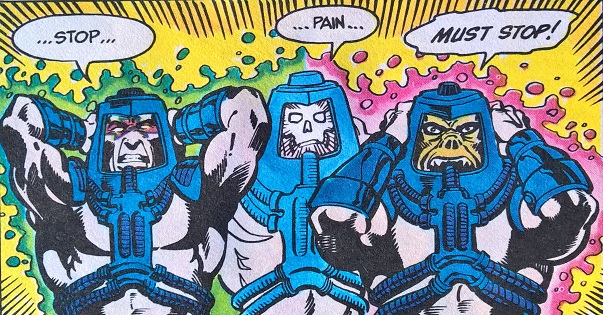 Man-E-Faces is a master of disguise and can impersonate any voice to perfection. His main profession is as an actor.
Man-E-Faces` monster face gives him the possession of strength greater than he normally possesses, although it makes him vulnerable to Beastman`s control over animals and savage creatures.
Man-E-Faces` robot face allows him to be immune to pain and, as a side-effect, causes him to speak in a monotone robotic voice and display little emotion.

Man-E-Faces has 2 appearances in Masters of the Universe:
The Mystery of Man-E-Faces
The Shadow Of Skeletor


If you want to comment this character, send an e-mail.