Riddle of the Raven Master


Matt Trakker
Scott Trakker
T-bob
Bruce Sato
Alex Sector


Miles Mayhem
Sly Rax
Vanessa Warfield


VENOM agent Vanessa Warfield uses trained ravens to steal London's crown jewels. As a diversion, Sly Rax plants a bomb in Big Ben. Scott and T-Bob meet the Ravens of the Tower of London.





Scott Trakker:


"Uh, I can hardly wait!"
T-bob:
"I'll get it. (T-bob takes the casserole) Oh, it's hot!"
Matt Trakker:
"Never touch anything cooking on the stove, T-bob, without using a hot holder or asking someone to help you."
T-bob:
"I'll never do that again! Besides, I know better ways to blow out steam." (water squirts out of T-bob's head)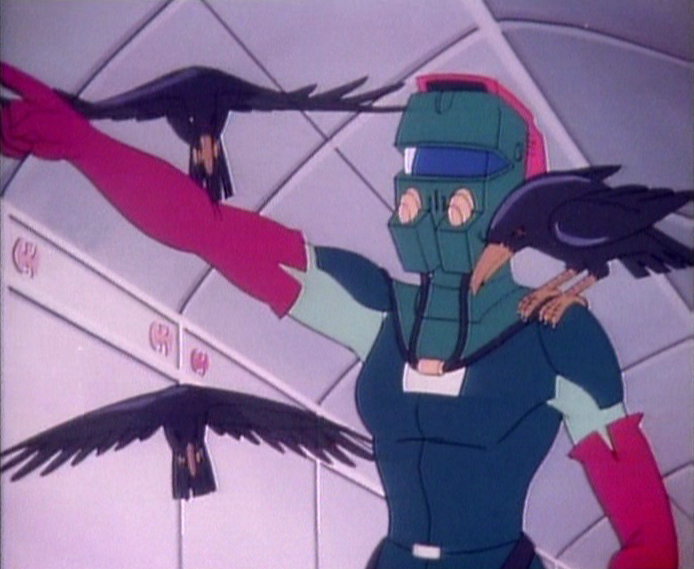 Do you want to comment this episode and/or give it a dice, send an e-mail.