The Lippizaner Mystery


Matt Trakker
Scott Trakker
T-bob
Dusty Hayes
Gloria Baker
Buddy Hawks


Miles Mayhem
Cliff Dagger
Sly Rax
Vanessa Warfield


VENOM steals the famous Lipizzaner Stallions where an Arab purchases them for $4 million, but MASK team member Dusty Hayes foils their heist.





Dusty Hayes:


"Now you got to remember. Horses are bigger than you, but they scare easy. And some of them ain't too bright."
Scott Trakker:
"Kind of like T-bob?"
Dusty Hayes:
"When you walk around behind the horse, you gotta always let them know you're there."
T-bob:
"How come?" (T-bob goes behind the horse, get kicked)
Dusty Hayes:
"That keeps your riding lesson and turning into a blind lesson."
T-bob:
"Now he tells me."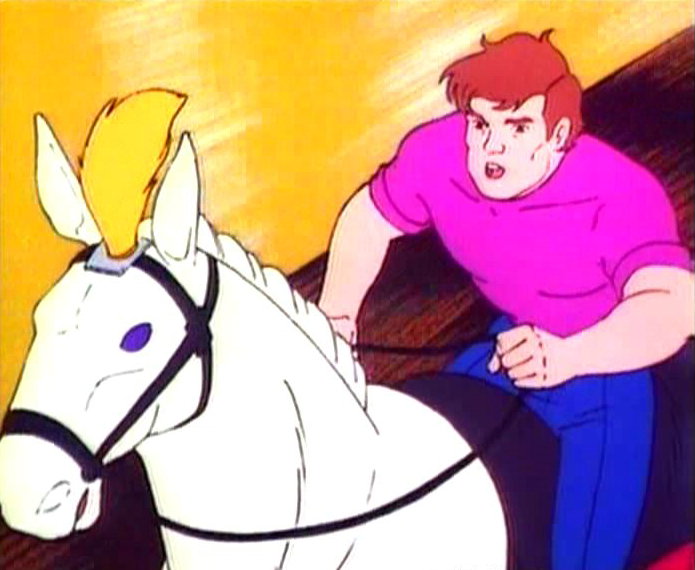 Do you want to comment this episode and/or give it a dice, send an e-mail.