Fog on Boulder Hill


Matt Trakker
Scott Trakker
T-bob
Buddy Hawks
Bruce Sato
Julio Lopez
Alex Sector


Miles Mayhem
Cliff Dagger
Sly Rax
Vanessa Warfield
Nash Gorey


VENOM kidnaps an old woman who is hiding $20 bill printing plates. VENOM wants the plates so they can make counterfeit money.





T-bob:


"Auch!" (T-bob has stumbled in the dark, lightning outside the house)
Matt Trakker:
"Hold it! You should always keep a flashlight where you know you can find... (The lady in the radio says that power should return in one hour)"
Matt Trakker:
"But you got to remember to keep batteries in them, or they won't work."
Scott Trakker:
"Gee! How many batteries do you think it will take to get T-bob to work right?"
T-bob:
"Very funny!"
Matt and Scott Trakker:
"HaHaHaHaHaHaHaHaHa"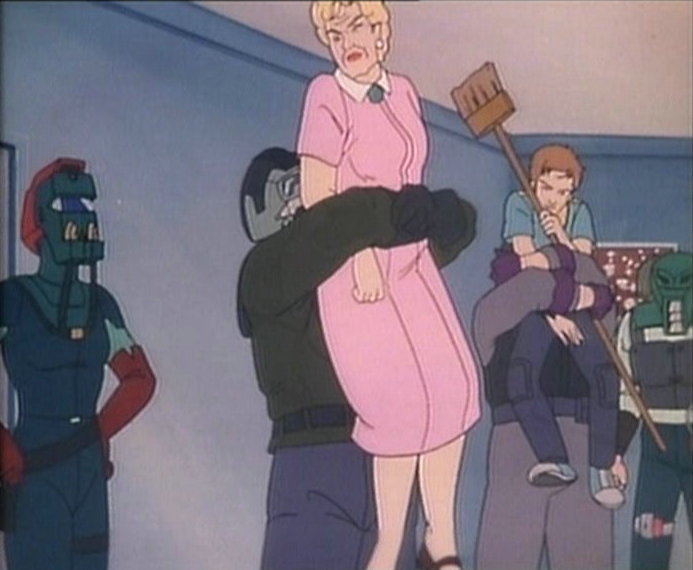 Do you want to comment this episode and/or give it a dice, send an e-mail.