Huntara
Courageous silaxian warrior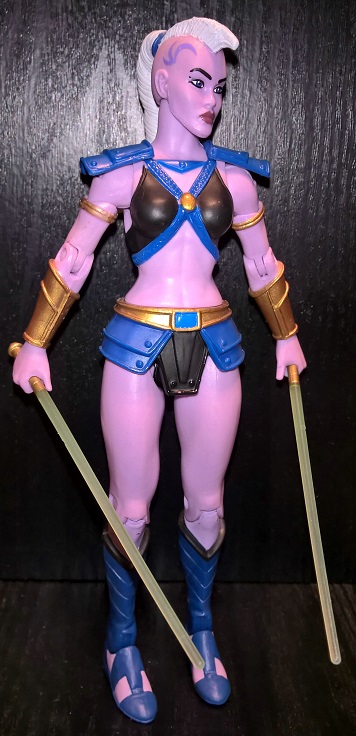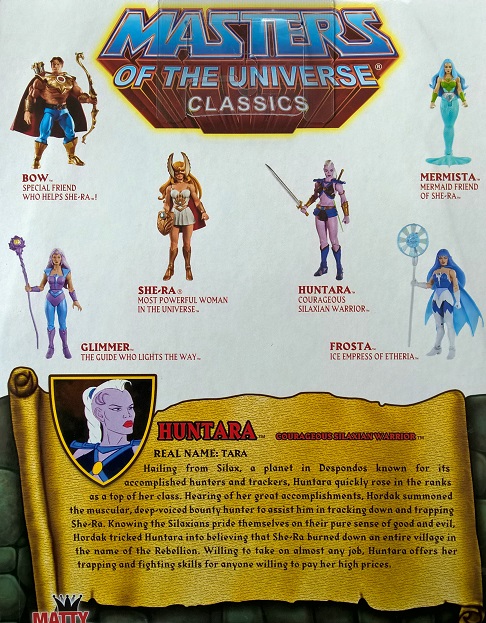 Real name: Tara
Hailing from Silax, a planet in Despondos known for its accomplished hunters and trackers, Huntara quickly rose in the ranks as a top of her class. Hearing of her great accomplishments, Hordak summoned the muscular, deep-voiced bounty hunter to assist him in tracking down and trapping She-Ra. Knowing the Silaxians pride themselves on their pure sense of good and evil, Hordak tricked Huntara into believing that She-Ra burned down an entire village in the name of the Rebellion. Willing to take on almost any job, Huntara offers her trapping and fighting skills for anyone willing to pay her high prices.


If you want to comment this character, send an e-mail.