Bravestarr and the Treaty

Written by: Shirley Hartman
Directed by: Bill Nunes


Marshall Bravestarr
Thirty-Thirty
Deputy Fuzz
Judge J.B. McBride
Shaman


Tex Hex
Thunderstick
Vipra
Outlaw Skuzz
Sandstorm
Cactus Head
Dingos


A team of inspectors are looking to build a spaceship centre on New Texas. However Bravestarr foresees the problems it will bring, but can he convince the others that it's a bad idea for New Texas?





Bravestarr:


"Today I learned how easily some people can be fooled."
Shaman:
"The people of Fort Kerium was fooled because they wanted something so much they didn't stop to think of what it might cost them. Like the fly who was trapped by the spider, they were caught in the web of their own greed."
Bravestarr:
"It's alright to want something, just so long as you don't want it so much that you become greedy and thoughtless."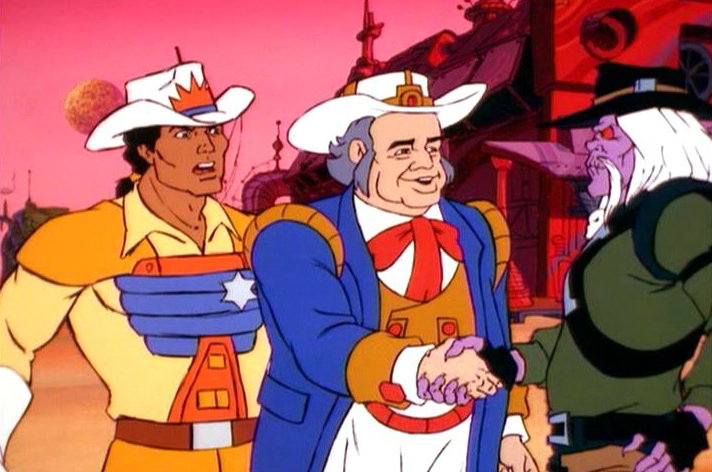 Do you want to comment this episode and/or give it a dice, send an e-mail.