Bravestarr and the Three Suns

Written by: Shirley Hartman
Directed by: Richard Trueblood


Marshall Bravestarr
Thirty-Thirty
Judge J.B. McBride
Deputy Fuzz
Shaman
Molly



Tired of Tex Hex's constant failures, Stampede replaces him with an evil outlaw, Morabund. Together Stampede and Morabund hatch an evil plan to steal the three suns from the sky of New Texas!





J.B.:


"You know Bravestarr, from now on I am going to be mighty careful what I complain about."
Thirty-Thirty:
"Yeah, me too."
Bravestarr:
"A lot of us spend half our days complaining about what we have to do. The weather, our friends..."
J.B.:
"And we don't stop to think what it would be like if we didn't have them at all."
Thirty-Thirty:
"Like when the suns disappeared."
Bravestarr:
"Yep, there are so much to appreciate."
J.B.:
"Moms and dads, and flowers and rain."
Thirty-Thirty:
"And don't forget horses, a man's best friend."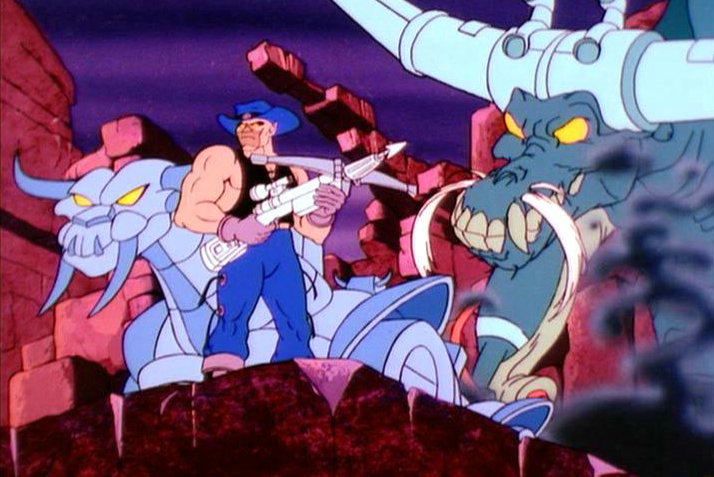 Do you want to comment this episode and/or give it a dice, send an e-mail.