Running Wild

Written by: Don Heckman
Directed by: Ed Friedman


Marshall Bravestarr
Thirty-Thirty
Molly
Angus McBride
Deputy Fuzz


Dingos


Bravestarr and Angus McBride investigate the damage done to New Cheyenne's aqua pod trees. The damage is being blamed on a young girl's pett Ape-Cat, Rascal. But, could therebe another Ape-Cat on the loose causing the damage or is this pet out of control?





Bravestarr:


"In today's story, Amy had a pet who was really a wild creature. And even thou they loved each other very much, her pet Rascal was about to grow up into a very large and dangerous animal. So remember, wild creatures don't make good pets. The best and safest pets, are those who are used to living around humans. In fact, Amy has already found one (dog)."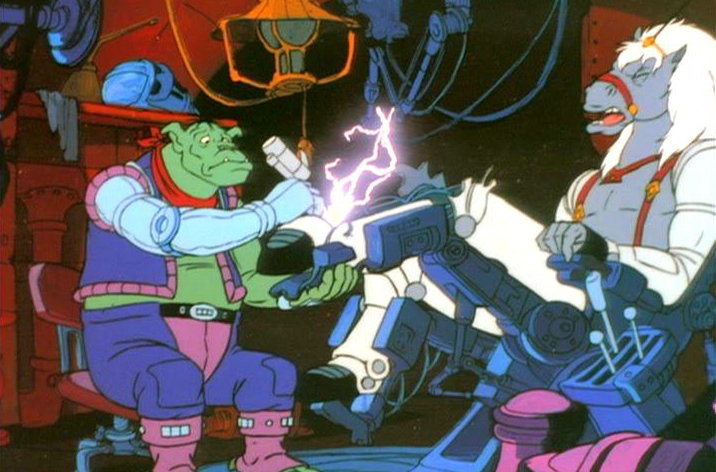 Do you want to comment this episode and/or give it a dice, send an e-mail.