An Older Hand

Written by: J. Larry Carroll
Directed by: Richard Trueblood


Marshall Bravestarr
Thirty-Thirty
Deputy Fuzz


Outlaw Skuzz
Thunderstick
Dingos


Fuzz is horrified to learn that his cousin Skuzz has taken over as leader of his uncle Murn's village, the village that supplies Fort Kerium with Super Kerium! Fuzz must help his uncle regain his confidence.





Bravestarr:


"Today's story was about the young and the old. They both have a need for each other. We saw that when young people and older people work together, they can accomplish almost everything. Older people have valuable experience, young people have the drive and enthusiasm. Put them together and you have the perfect combination."
Thirty-Thirty:
"Well, for once you are talking sense."
Bravestarr:
"Hah, don't I always?"
Thirty-Thirty:
"Uhm... Until next time, parts!"
Bravestarr:
"See you then!"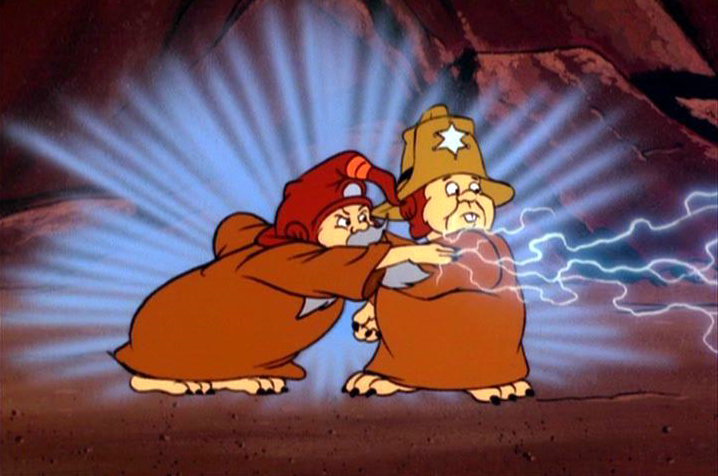 Do you want to comment this episode and/or give it a dice, send an e-mail.