To Walk a Mile

Written by: J. Larry Carroll
Directed by: Richard Trueblood


Marshall Bravestarr
Thirty-Thirty
Shaman
Doc Clayton


Outlaw Skuzz
Dingo
Two Face


Lukas Conway's reluctance to use his gun when faced by villains seems like cowardice in the eyes of his son Mark. When Mark is captured by the villain Two Face, Lucas and Bravestarr must storm his fortress for a rescue, and Lucas must pick up his gun one more time in an effort to save his son...





Bravestarr:


"Seems like there is always something to learn, and today we learned that sometimes you have to walk a mile in another person's shoes before you understand them."
Thirty-Thirty:
"Well, how is walking in a fellow's shoes help? You mean you understand why they have sore feet?"
Bravestarr:
"No, it means you better understand the reason a person is the way he is."
Thirty-Thirty:
"Ah, and why he does the things he does."
Bravestarr:
"Right."
Thirty-Thirty:
"If you walked a mile in my horseshoes, you maybe understand me better."
Bravestarr:
"HaHaHaHaHaHaHaHaHa."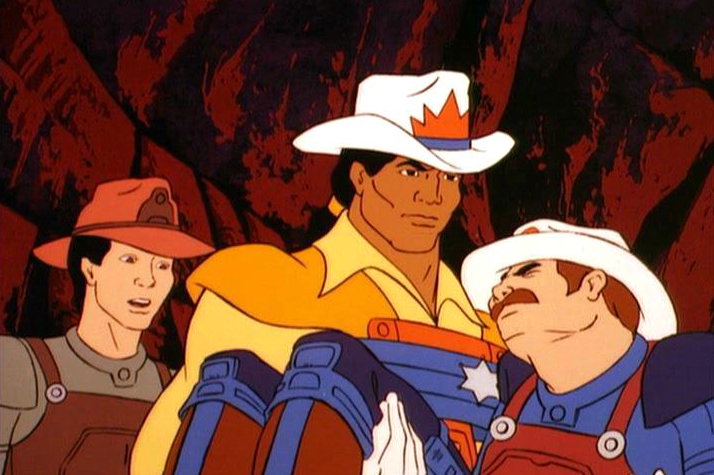 Do you want to comment this episode and/or give it a dice, send an e-mail.