Shake Hands with Long Arm John

Written by: John Shirley
Directed by: Lou Kachivas


Marshall Bravestarr
Thirty-Thirty
Molly
Deputy Fuzz
Handlebar


Dingo Dan
Rider
Slither


Long Arm John has just arrived on New Texas and is looking for work. When he stops a gang of outlaws robbing the Stratostage, the mayor is so impressed that he offers John a Deputy Marshall position, placing Fuzz's job in peril...





Handlebar:


"Thanks, Long Arm!"
Thirty-Thirty:
"There must be fun to have an arm like that."
Long Arm John:
"It is fun, but I am always careful to look where I am putting my hands. I don't put them near a stove or electric outlet where I might get burned or shocked or hurt."
Bravestarr:
"That sounds like good advise for our friends at home."
Long Arm John:
"You mean always be careful where and what you touch."
Bravestarr:
"Exactly! You be careful, little partners! Ok? Ok!"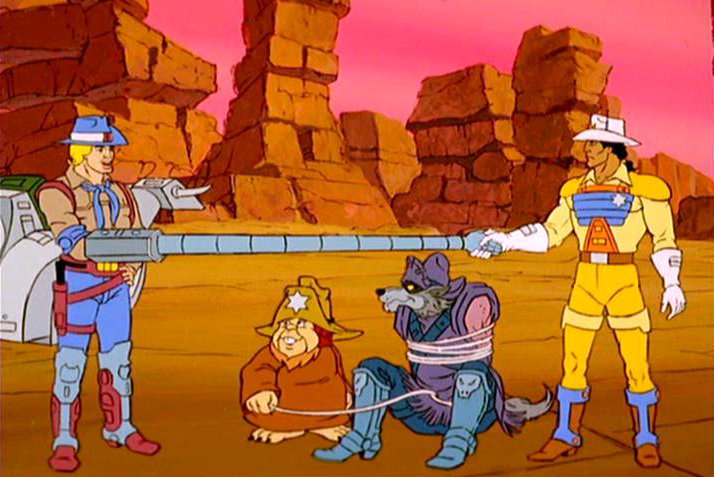 Do you want to comment this episode and/or give it a dice, send an e-mail.