Brothers In Crime

Written by: John Shirley
Directed by: Tom Sito


Marshall Bravestarr
Thirty-Thirty
Deputy Fuzz


Craver
Dingos


A Dingo, Craver, along with his muscle-bound associate, Grumble, are stealing Kerium. Thirty-Thirty is suspicious but has no proof that Craver is guilty. Meanwhile, a young boy shows Grumble the true meaning of friendship...





Bravestarr:


"Thanks for helping us collect this kerium to give back to the owners, Grumble."
Grumble:
"It's ok, Bravestarr. I'm glad I can be a friend. I learned that friends don't ask you to do things that aren't nice, like stealing from people."
Bravestarr:
"That's right. A real friend doesn't get friends into trouble. Friends help each other."
Thirty-Thirty:
"You mean like helping carry stuff, instead of standing around flapping their jaws while one friend is working??"
Bravestarr:
"I think he means us."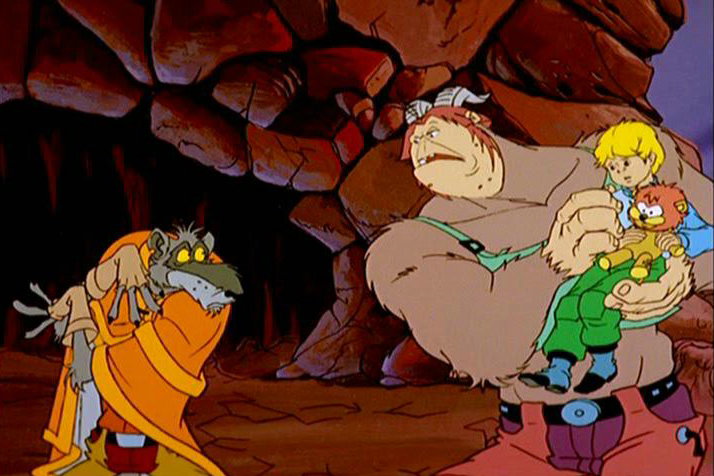 Do you want to comment this episode and/or give it a dice, send an e-mail.