The Good, the Bad and the Clumsy

Written by: Robby London
Directed by: Lou Kachivas


Marshall Bravestarr
Thirty-Thirty
Deputy Fuzz
Angus McBride
Judge J.B. McBride


Tex Hex
Outlaw Skuzz
Billy The Droid

The Fort Kerium bank is held up by an outlaw named Billy The Droid and due to Fuzz, the outlaw and his gang manage to escape. Feeling guilty, Fuzz sets off on his own to capture Billy The Droid, but ends up getting captured himself...





Bravestarr:


"I was mighty proud of you today little partner."
Fuzz:
"Thank you, Fuss proud too. And also glad I made a mistake."
Thirty-Thirty:
"Glad you make mistakes, I don't get it."
Bravestarr:
"Fuzz means: Making a mistake is the best way to learn not to make the same mistake again. Besides, mistakes are nothing to be ashamed of, everybody makes them."
Thirty-Thirty:
"I know this is hard to believe, but I don't. Heh, well... hardly ever."
Bravestarr, Fuzz, Handlebar and Thirty-Thirty:
"HaHaHaHaHaHa."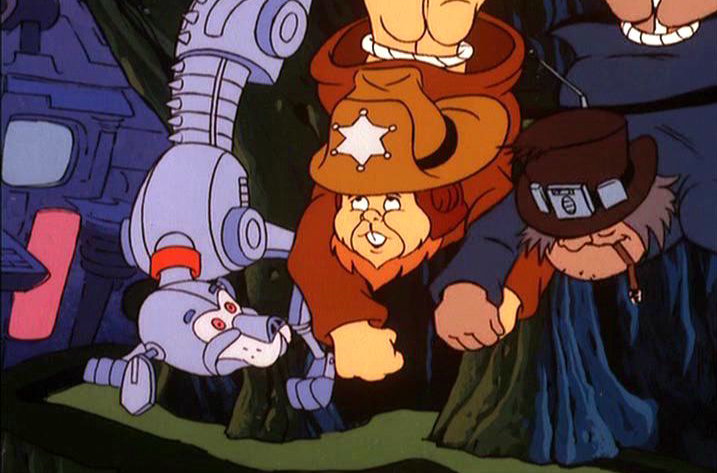 Do you want to comment this episode and/or give it a dice, send an e-mail.