Buddy

Written by: Barry O'Brien
Directed by: Ed Friedman


Marshall Bravestarr
Thirty-Thirty
Deputy Fuzz
Judge J.B. McBride
Handlebar
Doc Clayton


Snake Eye
Bear Claw


Buddy is a young, partially disabled boy who feels smothered by his father. When Buddy accidentally allows a criminal to escape, he vows to go after him in an effort to prove his abilities...





J.B.:


"I saw Buddy yesterday."
Bravestarr:
"He is getting better at spaceball, doesn't he?"
J.B.:
"Yes, his dad is even coaching the team. That was a wonderful thing you did for Buddy and Dallas, encourage them to talk to each other."
Bravestarr:
"Oh, they just needed to remember how important talking is."
J.B.:
"I know that, tell them."
Bravestarr: (looks into the camera)
"I will. If you and your parents have a misunderstanding, talk to them about it."
J.B.:
"Parents and children should talk to each other."
Bravestarr:
"Right! A good relationship takes people talking, it's part of what love is about."
J.B.:
"I like the way you talk, partner."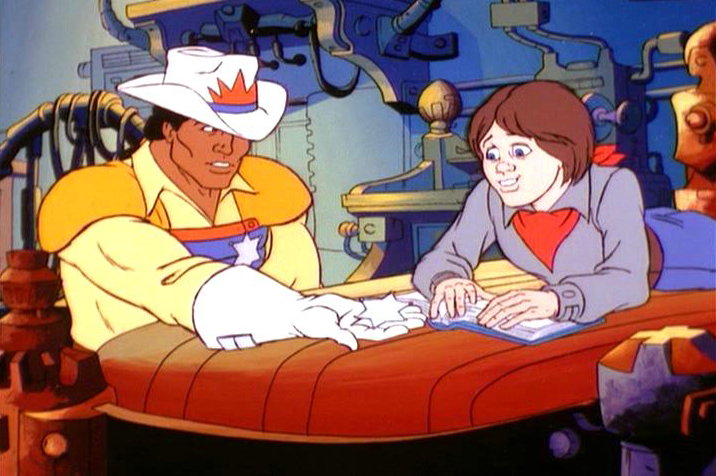 Do you want to comment this episode and/or give it a dice, send an e-mail.