The Ballad of Sara Jane

Written by: Buzz Dixon
Directed by: Ed Friedman


Marshall Bravestarr
Thirty-Thirty
Judge J.B. McBride
Shaman
Molly
Handlebar


The Krang


Thirty-Thirty decides to do some upgrade work on Sara Jane by adding turbo boosters which will increase her fire power. When Sara Jane is later lost, an innocent Fuufta child finds the powerful cannon...





Thirty-Thirty:


"What a day! You know something, that little Gurmee could have been hurt."
J.B.:
"Hurt? He could have been killed!"
Thirty-Thirty:
"No, Sara Jane wouldn't do a thing like that."
J.B.:
"Sara Jane isn't a person, Sara Jane is a machine. And machines don't know right from wrong."
Thirty-Thirty:
"Yeah, but..."
Bravestarr:
"No buts, part! A gun in the hands of a child, is an invitation to an accident. It's like a bomb ready to explode. A real gun isn't a toy, don't ever touch one! Promise?"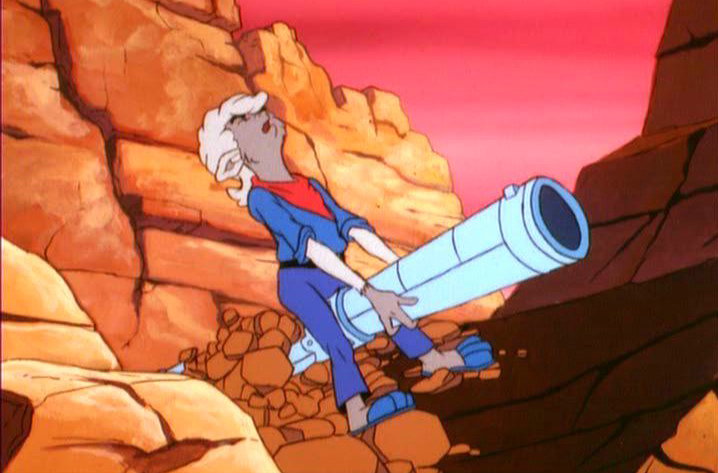 Do you want to comment this episode and/or give it a dice, send an e-mail.