Teela
Heroic heir to the Sorceress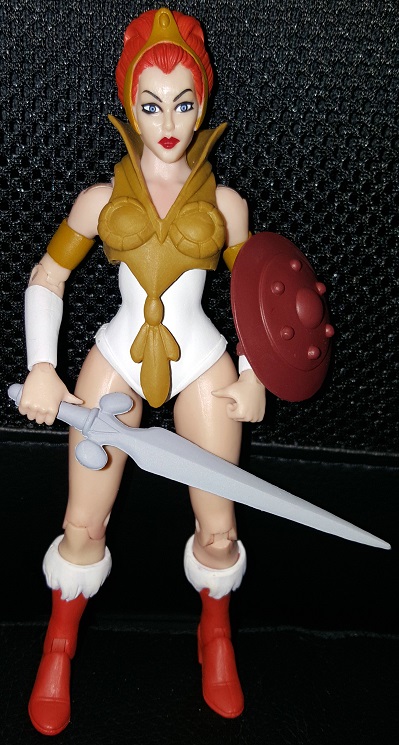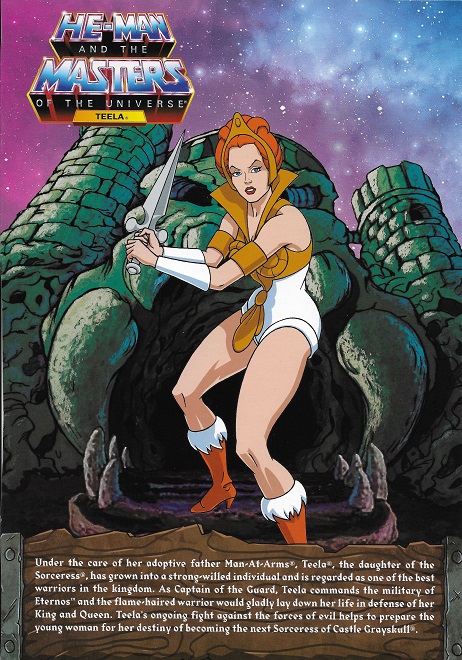 Under the care of her adoptive father Man-at-Arms, Teela, the daughter of the Sorceress, has grown into a strong-willed individual and is regarded as one of the best warriors in the kingdom. As captain of the Guard, Teela commands the military of Eternos and the flame-haired warrior would gladly lay down her life in defense of her King and Queen. Teela's ongoing fight against the forces of evil helps to prepare the young woman for her destiny of becoming the next Sorceress of Castle Grayskull.


If you want to comment this character, send an e-mail.