Spikor
Untouchable master of evil combat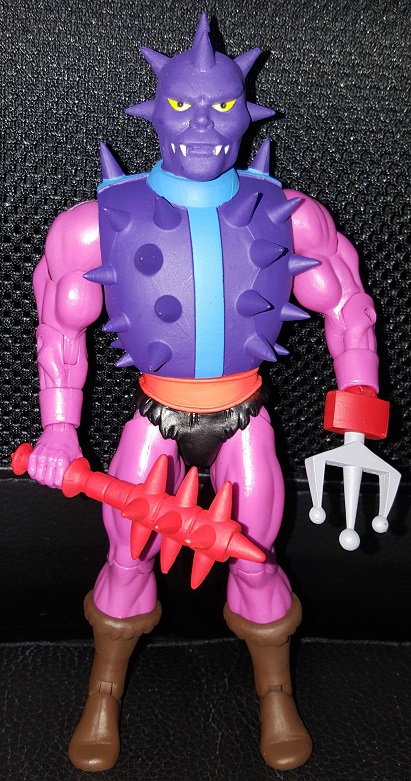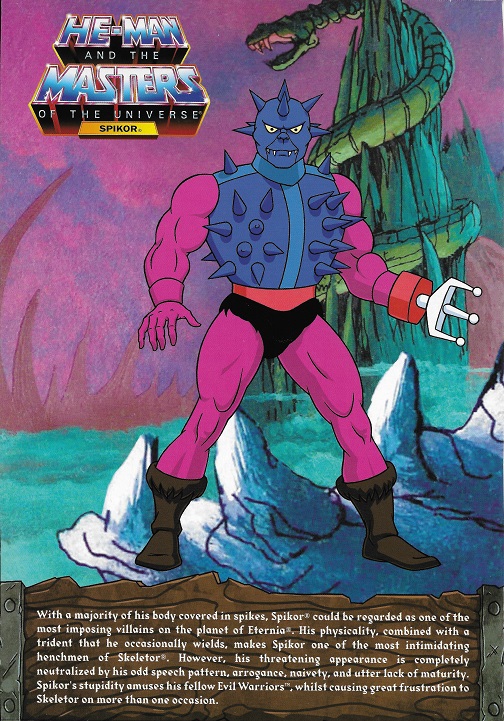 With a majority of his body covered in spikes, Spikor could be regarded as one of the most imposing villains on the planet of Eternia. His physicality, combined with a trident that he occasionally wields, makes Spikor one of the most intimidating henchmen of Skeletor. However, his threatening appearance is completely neutralized by his odd speech patter, arrogance, naivety, and utter lack of maturity. Spikor's stupidity amuses his fellow Evil Warriors, whilst causing great frustration to Skeletor on more than one occasion.


If you want to comment this character, send an e-mail.