Man-at-Arms
Heroic master of weapons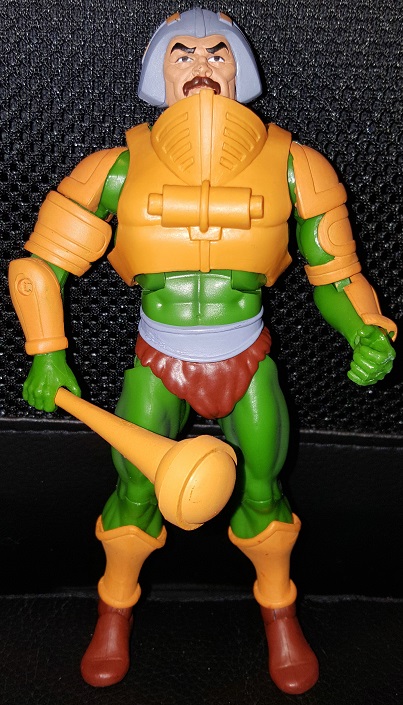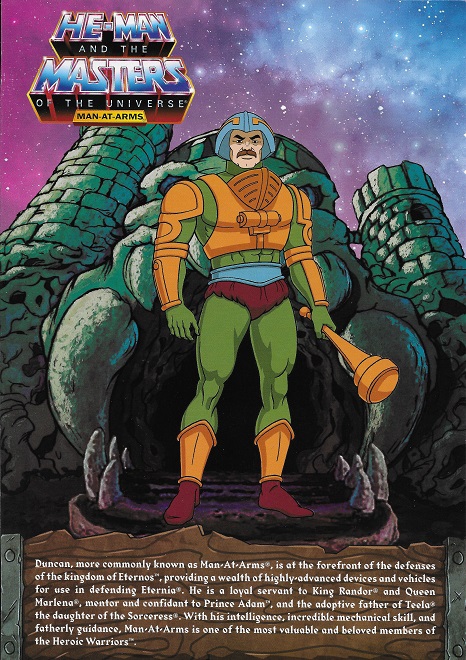 Duncan, more commonly known as Man-at-Arms, is at the forefront of the defenses of the kingdom of Eternos, providing a wealth of highly-advanced devices and vehicles for use in defending Eternia. He is a loyal servant to King Randor and Queen Marlena, mentor and confidant to Prince Adam, and the adoptive father of Teela the daughter of the Sorceress. With his intelligence, incredible mechanical skill, and fatherly guidance, Man-at-Arms is one of the most valuable and beloved members of the Heroic Warriors.


If you want to comment this character, send an e-mail.