Jitsu
Master of martial arts!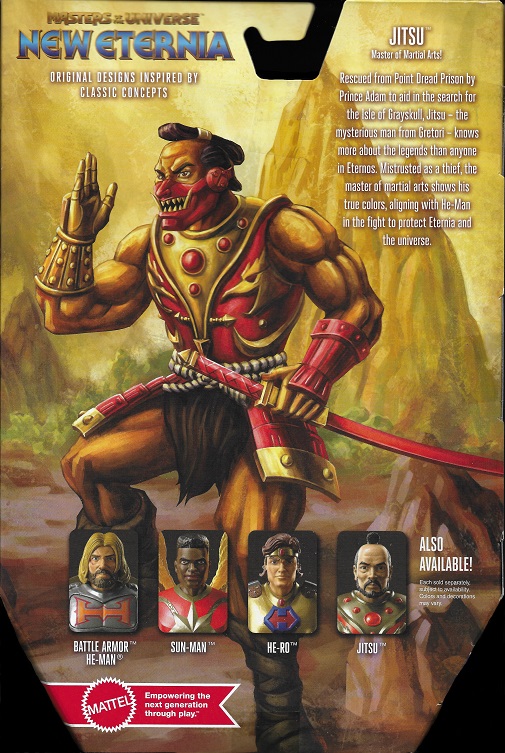 Rescued from Point Dread Prison by Prince Adam to aid in the search for the Isle of Grayskull, Jitsu - the mysterious man from Gretori - knows more about the legends than anyone in Eternos. Mistrusted as a thief, the master of martial arts shows his true colors, aligning with He-man in the fight to protect Eternia and the universe.


If you want to comment this character, send an e-mail.