He-Ro II
Heroic son of He-man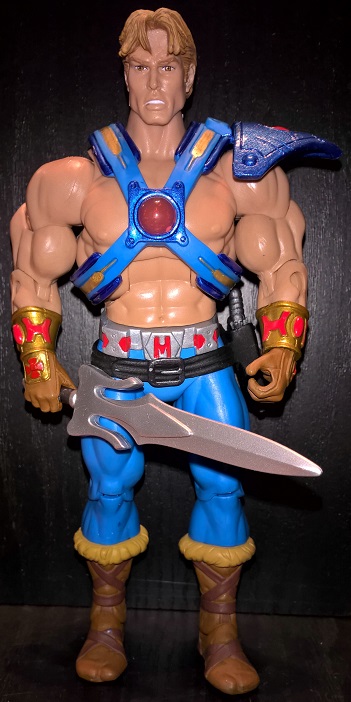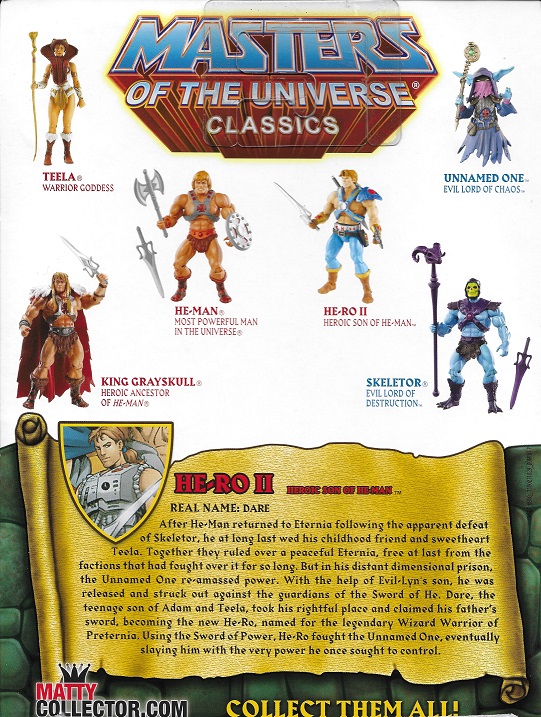 Real name: Dare
After He-man returned to Eternia following the apparent defeat of Skeletor, he at long last wed his childhood friend and sweetheart Teela. Together they ruled over a peaceful Eternia, free at last from the factions that had fought over it for so long. But in his distant dimensional prison, the Unnamed One re-amassed power. With the help of Evil-Lynís son, he was released and struck out against guardians of the Sword of He. Dare, the teenage son of Adam and Teela, took his rightful place and claimed his fatherís sword, becoming the new He-Ro, named for the legendary Wizard Warrior of Preternia. Using the Sword of Power, He-Ro fought the Unnamed One, eventually slaying him with the very power he once sought to control.


If you want to comment this character, send an e-mail.